IN THE BEGINNING: This summer I just HAD to have a pair of high-waisted bikini bottoms! Not only am I a fan of the classic pin-up girl style, I also have the classic pin-up girl's body, with generous hips and a narrow waist. A retro suit would be perfect for highlighting my curves, as well as cutting my freakishly long torso in half. Unfortunately, most true 1940s-style bottoms available also come with a low leg opening and full booty coverage. See Exhibit A:
A leg opening like this est tres mal for a petite person with short legs like me. So, I decided to put my 10+ years of sewing experience to good use and just make one myself.
THE CHALLENGE: Create a pair of retro high-waisted bikini bottoms that have a more modern cut to the leg and backside that will elongate my legs and flatter my petite frame… from scratch!
I decided not to bother buying a pattern, since I knew I would be altering it heavily anyway. Instead, I selected a pair of undies that had the higher leg opening that I was looking for, as well as just the right amount of cheekiness going on in the back! Then I cut 'em up.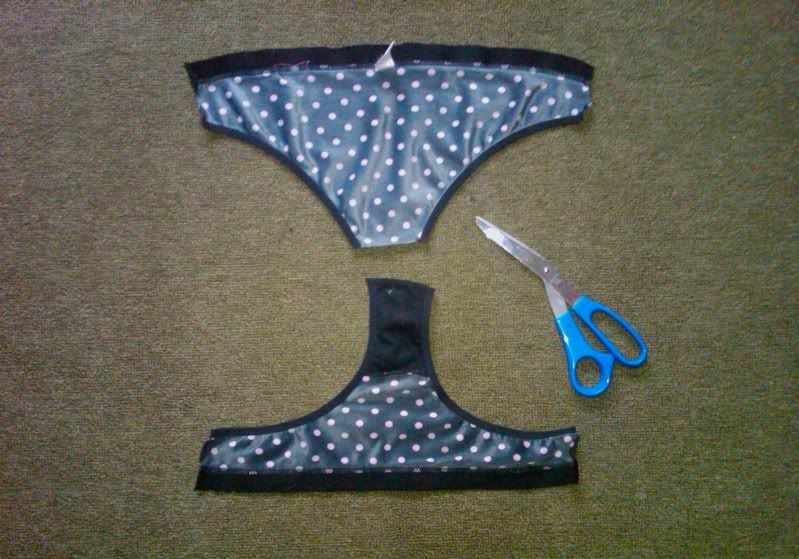 I used tissue paper to draw my pattern, tracing the undies then extending the rise up to an inch above my navel. I decided I wanted ruching on the sides, so I added a few more inches for the gathers. Don't forget to add seam allowance all around!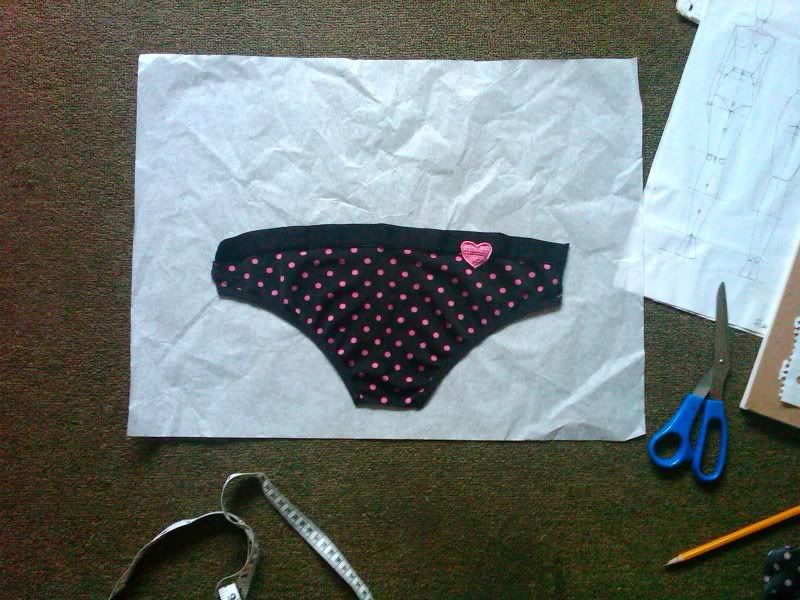 After plenty of measuring and remeasuring, my pattern is finally ready to use on my fabulous Lycra/Nylon animal print fabric. I also used it for the lining, though without the extra length for the ruching.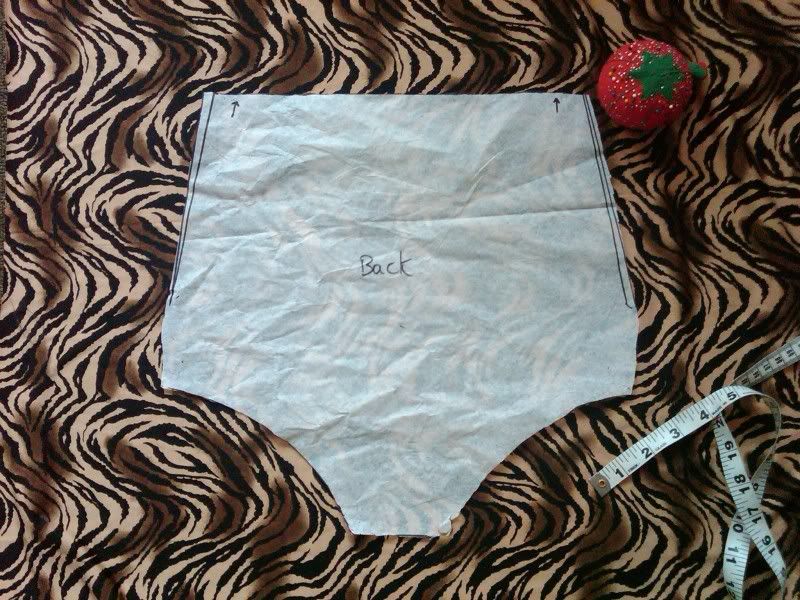 Finally, on to construction! I used a zig-zag stitch for the first time in years and found sewing spandex to be SO much easier than I remembered. By the time I had only the waistband left to attach, I was sewing by the light of the moon!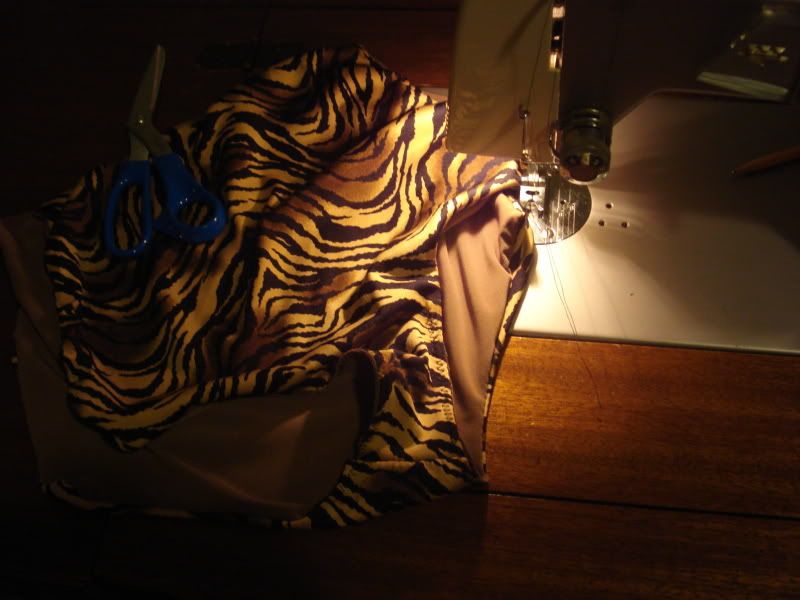 THE FINAL RESULT? Drum roll please…
Ze front: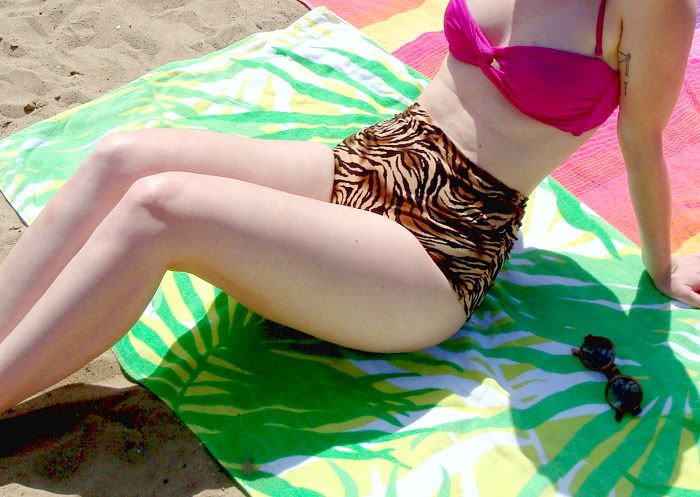 And ze back: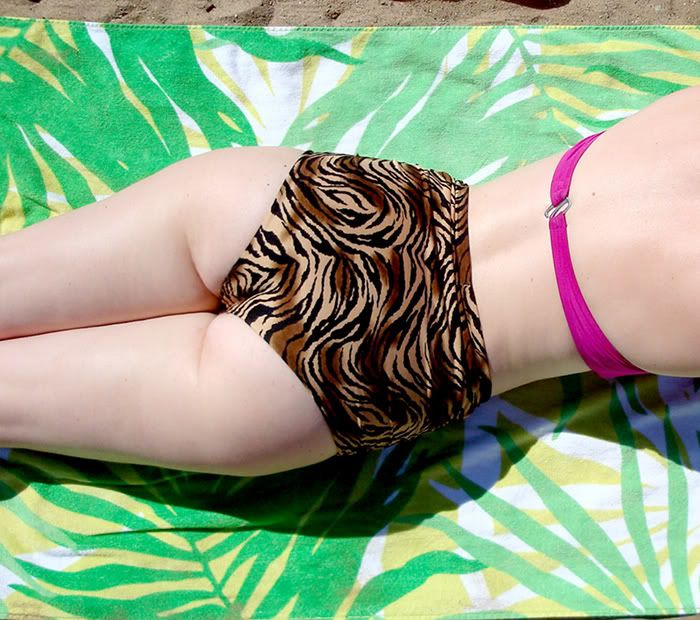 Ze End!